JA-Pens Grooming Salon is proud to announce a 1st place finish for Destiny at the 2016 Mispillion Kennel Club Dog Show in the Bred by Exhibitor class. This show was sponsored by the Mispillion Kennel Club.
At this show, Destiny earned one point toward her Grand Champion title.
Destiny's awards at the 2014 Eastern Shore Classic Dog Show included:
11/13/2016: Best of Opposite Sex
We can help your champions! Call us at 757-497-PETS [7387] to schedule a pre-show grooming to prep for the dais.
2019 Merrimac Dog Training Club Dog Show | First Place: 392 out of 400 in Team Rally
(Photo Credit: JA-Pens)
2019 Richmond Dog Obedience Club Destiny, Martini, and Teresa
(Photo Credit: Patrick R. McLaughlin)
2019 Richmond Dog Obedience Club Destiny and Teresa
(Photo Credit: Patrick R. McLaughlin)
2019 Richmond Dog Obedience Club Destiny in Profile
(Photo Credit: Patrick R. McLaughlin)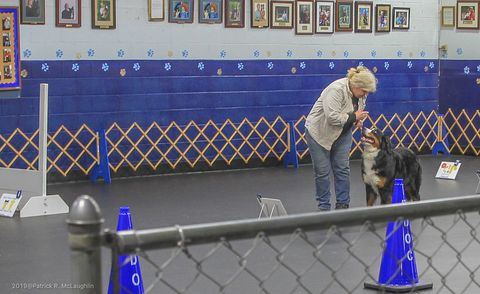 2019 Richmond Dog Obedience Club 2nd Rally Advanced for Destiny
(Photo Credit: Patrick R. McLaughlin)
2018 Bernese Mountain Dog Club of America Specialty Award of Merit for Destiny
(Photo Credit: Turley Photography)
2018 Bernese Mountain Dog Club of America Specialty Fourth Place Team Obedience for Destiny
(Photo Credit: Stefane)
2018 Delaware County Kennel Club Dog Show Best of Opposite Award for Destiny
(Photo Credit: Andrea Ashbey)
2018 Charlottesville-Albemarle Kennel Club Dog Show Best of Opposite Award for Destiny
(Photo Credit: John Ashbey)
2018 Charlottesville-Albemarle Kennel Club Dog Show Grand Champion Select Award for Destiny
(Photo Credit: John Ashbey)
2017 Hampton Roads Kennel Club Dog Show: Multiple Wins
2016 Talbot Kennel Club Dog Show: Best of Breed
(Photo Credit: Dave McCurley)
2016 Bernese Mountain Dog Club of America Dog Show
Handled by Kasey Von Engel (Photo Credit: CS Photography)
2016 Bernese Mountain Dog Club of America Dog Show
Handled by Kasey Von Engel
2016 Bernese Mountain Dog Club of America Dog Show
Handled by Kasey Von Engel
2016 Bernese Mountain Dog Club of America Dog Show: Novice Rally Award
(Photo Credit: Dog Sport Photographers)
2016 Bernese Mountain Dog Club of America Dog Show: Title Holder Awards
(Photo Credit: Dog Sport Photographers)
2016 Bernese Mountain Dog Club of America Dog Show: Second Place Beginner Novice Award
(Photo Credit: Dog Sport Photographers)
2016 Richmond Dog Obedience Dog Club Beginner Novice Award for Destiny
(Photo Credit: Alorah Bailey)
2016 Richmond Dog Obedience Dog Club Beginner Novice Award for Destiny
(Photo Credit: Alorah Bailey)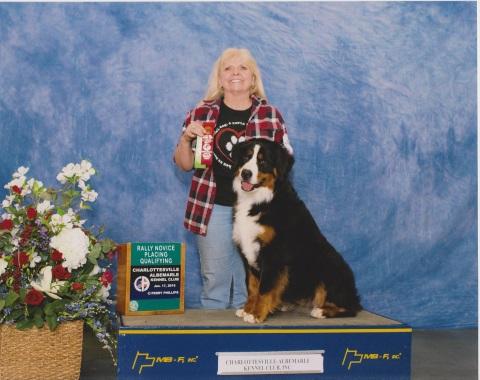 2016 Charlottesville-Albermarle Kennel Club Rally Novice Placing Qualifying Award for Destiny
(Photo Credit: Perry Phillips)
2015 Destiny in Profile
(Photo Credit: thewinningimage.com)
2015 Talbot Kennel Club Dog Show: Best of Winners
(Photo Credit: Dave McCurley)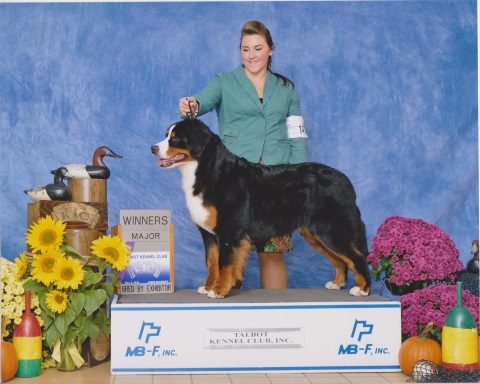 2015 Talbot Kennel Club Dog Show: Winners, Major
(Photo Credit: Dave McCurley)
2015 Talbot Kennel Club Dog Show: First Place: Winners
(Photo Credit: Dave McCurley)
2015 Mid Atlantic Kennel Club UKC Dog Show: Awards!
(Photo Credit: Teresa Campbell)
2015 Mid Atlantic Kennel Club UKC Dog Show: In Ring
(Photo Credit: Teresa Campbell)
2015 Mid Atlantic Kennel Club UKC Dog Show: In Ring
(Photo Credit: Teresa Campbell)
2015 Mid Atlantic Kennel Club UKC Dog Show: In Ring
(Photo Credit: Teresa Campbell)
2015 Catonsville Kennel Club Dog Show: First Place: New Chamption, Best of Winners
(Photo Credit: John Asheby)
2015 Chesapeake Dog Fanciers Dog Show: First Place: Winners
(Photo Credit: David Sombach)
2015 Chesapeake Dog Fanciers Dog Show: First Place: Winners
2015 Chesapeake Dog Fanciers Dog Show: First Place: 9–12 Month Class
2015 Southern Maryland Club Dog Show: Reserve Winners Title
(Photo Credit: John Ashbey)
2015 Langley Kennel Club Dog Show: Best of Winners Title
(Photo Credit: Tom Digiacomo)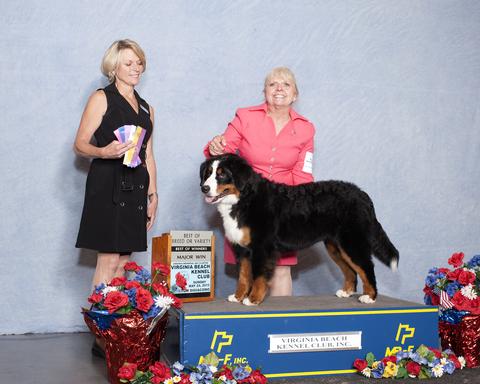 2015 Virginia Beach Kennel Club Dog Show: Best of Breed Title
(Photo Credit: Tom Digiacomo)