JA-Pens Grooming Salon is proud to announce Chevy's participation in the 2015 AKC National Rally Championship held in Grey Summit, Missouri.
Chevy and Teresa were invited to this event by receiving three or more scores of 90 points or above after Chevy won his Rally Advance title in 2014.
Out of seventy (70) entries, Chevey earned 177 points out of 200 total points to place 33rd.
We can help your champions! Call us at 757-497-PETS [7387] to schedule a pre-show grooming to prep for the dais.
2018 Bernese Mountain Dog Club of America Specialty Draft Test for Chevy
(Photo Credit: Stefanae)
2018 Bernese Mountain Dog Club of America Specialty Third Place Versatility for Chevy
(Photo Credit: Stefane)
2018 Draft Dog Test in Lovettsville, Virginia (1)
2018 Draft Dog Test in Lovettsville, Virginia (2)
2018 Draft Dog Test in Lovettsville, Virginia (3)
2018 Draft Dog Test in Lovettsville, Virginia (4)
2016 Bernese Mountain Dog Club of America Dog Show
Handled by Sarah Muth
2016 Bernese Mountain Dog Club of America Dog Show
Handled by Sarah Muth
2016 Bernese Mountain Dog Club of America Dog Show: Title Holder Awards
2016 Bernese Mountain Dog Club of America Dog Show: First Place Specialty Award
2015 Chesapeake Dog Fanciers Dog Show: First Place: Winners Dog
2015 Chesapeake Dog Fanciers Dog Show: First Place: Open Dog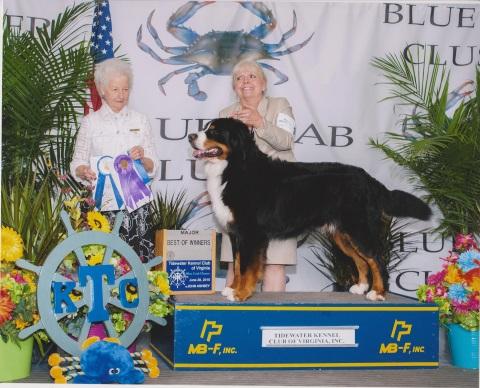 2015 Tidewater Kennel Club Dog Show: Best of Winners
(Photo Credit: John Asheby)
2015 Langley Kennel Club Dog Show: Winners Dog
(Photo Credit: Tom Digiacomo)
2015 AKC National Rally Championship
(Photo Credit: Pix N Pages)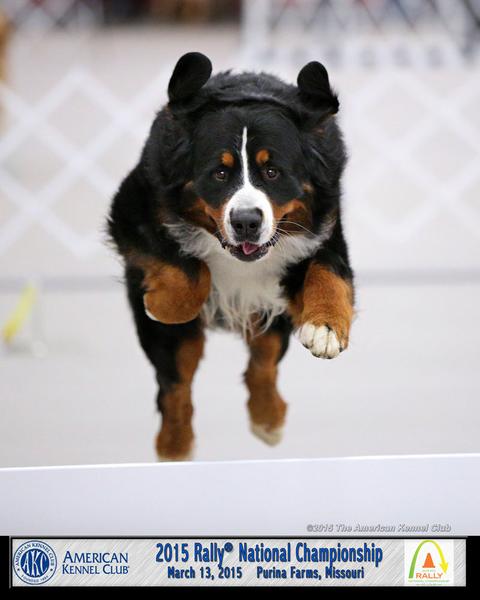 2015 AKC National Rally Championship
(Photo Credit: Pix N Pages)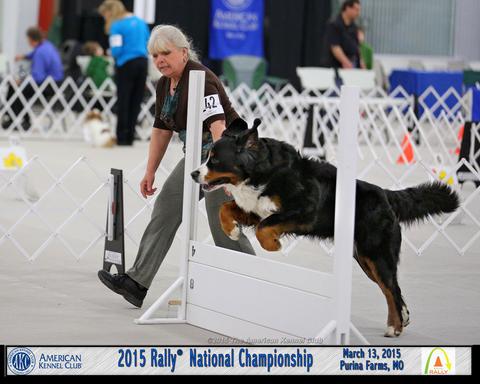 2015 AKC National Rally Championship
(Photo Credit: Pix N Pages)
2015 Middle Peninsula Kennel Club Dog Show
Winners Dog
(Photo Credit: John Ashbey)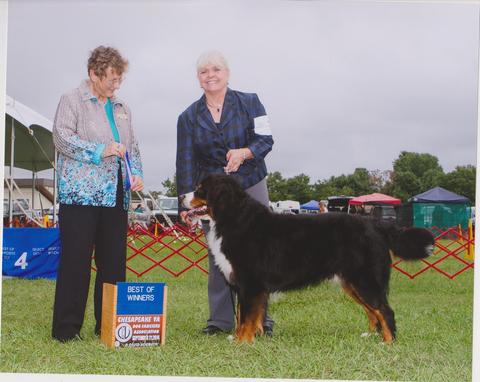 2014 Chesapeake Dog Fanciers Association Dog Show
Best of Winners Title
(Photo Credit: David Sombach)
2014 Bernese Mountain Dog Club of America Dog Show
Rally Advanced Title
(Photo Credit: Kathryn Barnett)
2014 Greater Fredericksburg Kennel Club All-Breed Dog Show
Rally Novice New Title
(Photo Credit: Perry Phillips)
2013 Chesapeake Dog Fanciers Association Dog Show
First Place: Open Dog Class, Winners Dog
(Photo Credit: Tom Digiacomo)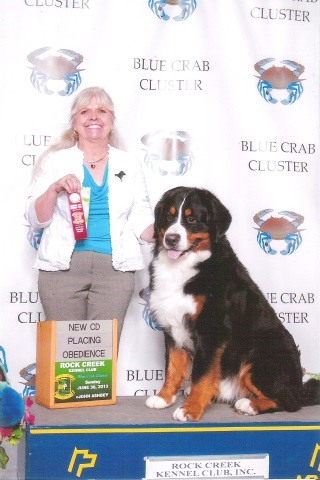 2013 Rock Creek Kennel Club Dog Show
Second Place: Novice A Obedience (CD Title)
(Photo Credit: John Ashby)
2013 Hampton Roads Obedience Training Club Dog Show
First Place: Novice A Obedience Champion
(Photo Credit: Dale Campbell)
2013 Potomac Valley Bernese Mountain Dog Specialty Show
High in Trial!
(Photo Credit: Rob Gerity)
2013 Potomac Valley Bernese Mountain Dog Specialty Show
First Place Conformation, Amateur Owner Handler Class
(Photo Credit: Rob Gerity)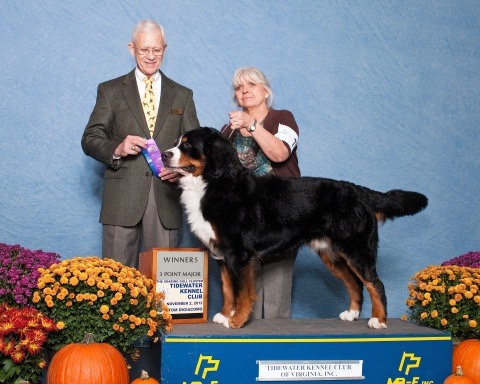 2012 Tidewater Kennel Club All-Breed Dog Show
(Photo Credit: Tom Digiacomo)
2012 Durham Kennel Dog Show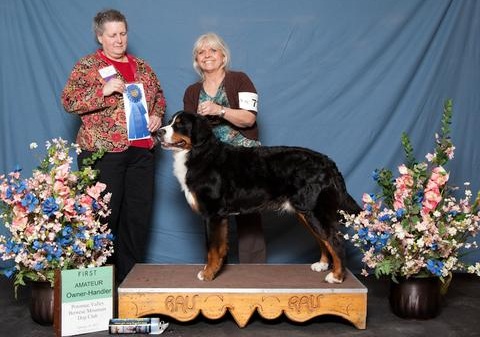 2012 Potomac Valley Bernese Mountain Dog Specialty Show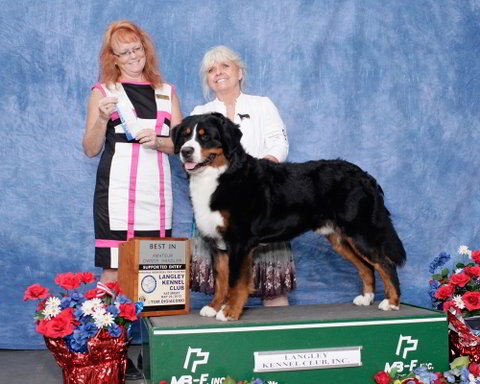 2012 Langley Kennel Club Dog Show
(Photo Credit: Tom Digiacomo)